WHY IS BRANDING SO IMPORTANT?
Branding is so much more than a good logo design, it includes everything in between from your color palette, voice, marketing direction, slogan, personality and even font used! Your brand is one of your biggest assets, so it is worth perfecting. Every successful business has consistent and well-strategized branding. Kevin Lane Keller, a Marketing Professor who became notable for writing the widely used 'Strategic Brand Management' famously explains the goal of strong branding with his simple 'Customer-Based Brand Equity (CBBE) Model'.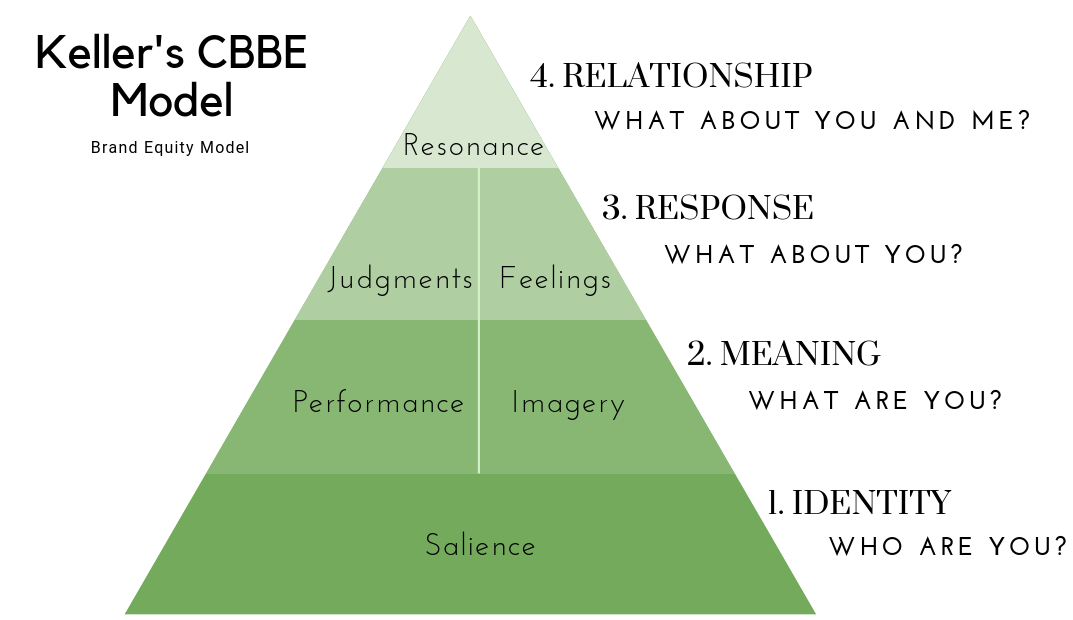 At the very core of your branding, you need to figure out what your brand identity is. How will customers recognize your brand? Who are you? Then from there, you create concepts on how you are going to be seen and perform. This is how you explain your meaning to customers through branding. Your meaning can come from your service, reliability, product design, style, price range, and on a social and psychological level. Based on these elements, your customers build their response to your brand, determining their feelings and judgments towards your brand including. The goal is to navigate your target audience into feeling specific positive feelings towards your brand, i.e. excitement or self-respect. Lastly, the ultimate goal is to build a relationship with consumers. This means they have a deep, psychological bond and loyalty towards your brand. We can all think of brands we have loyalty towards. What makes one choose Coca-Cola over another beverage brand for example? Strategic branding plays a big role in consumer behaviour, whether they are aware or not!
WHAT ARE BRAND ARCHETYPES?
Brand Archetypes are specific characters in which your brand can identify with. It allows a brand to identify the who they are to the very core, in great detail. Much like any personality, each archetype has their own unique traits, strategy, philosophy, strengths, weaknesses, point of difference, tone and voice, goals, experiences, fears, approaches, style and color palettes.
The 12 Jungian archetypes were discovered through the extensive research of Carl Jung, a Swiss psychiatrist. Jung found that there were twelve archetypes (which can be separated into four main categories) that are imprinted and hardwired into our psyches. He believed when properly identified, brand archetypes would project and reflect the personalities of brands that consumers would be able to recognize and relate to, as we have already formed these archetypes in our collective conscious and subconscious.
The concept of Jungian archetypes is now commonly applied in the world of business and marketing.
WHO IS CARL JUNG?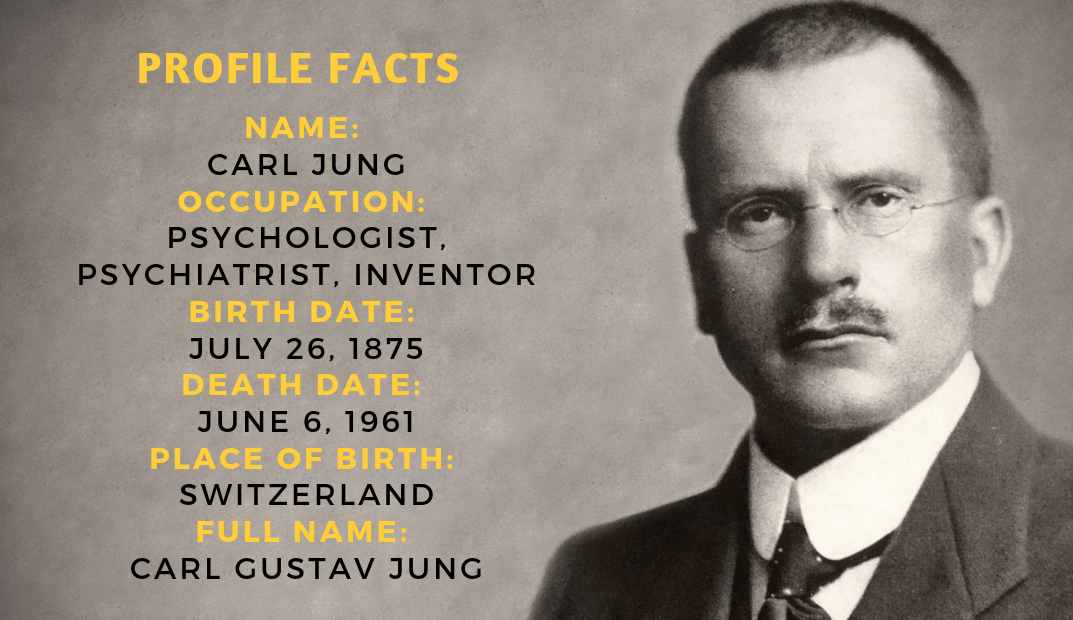 Carl Jung was a psychiatrist from Switzerland who graduated from the University of Basel and the University of Zurich. Jung initially worked with fellow psychoanalyst, Sigmund Freud. However, Jung eventually went down a different path, focusing on areas of the mind that constitutes the psyche, and how they are influenced.
To his credit, he was the first to establish analytical psychology. In fact, he was responsible for advancing the idea of introvert and extrovert personalities, and the power of the unconscious.

THE 12 JUNGIAN ARCHETYPES
EGO CATEGORY:
FREEDOM CATEGORY:
SOCIAL CATEGORY:
ORDER CATEGORY: