Inktank's luxe letterpress business cards will see the lettering and logo of your business enriched and enhanced once its beautifully impressed onto one of our finest, soft 100% cotton papers carefully selected for their unique textures, hand-picked for this delicate printing process.
Processed using this vintage hand crafting method, this technique requires expert craftsmanship and skills to produce crisp, delicate textures and detailed impression.
You will not be left out of pocket as we pride ourselves on offering the absolute lowest prices on letterpress printing services for our valued customers all around Australia, ensuring this elegant business card design is available to you at an affordable cost.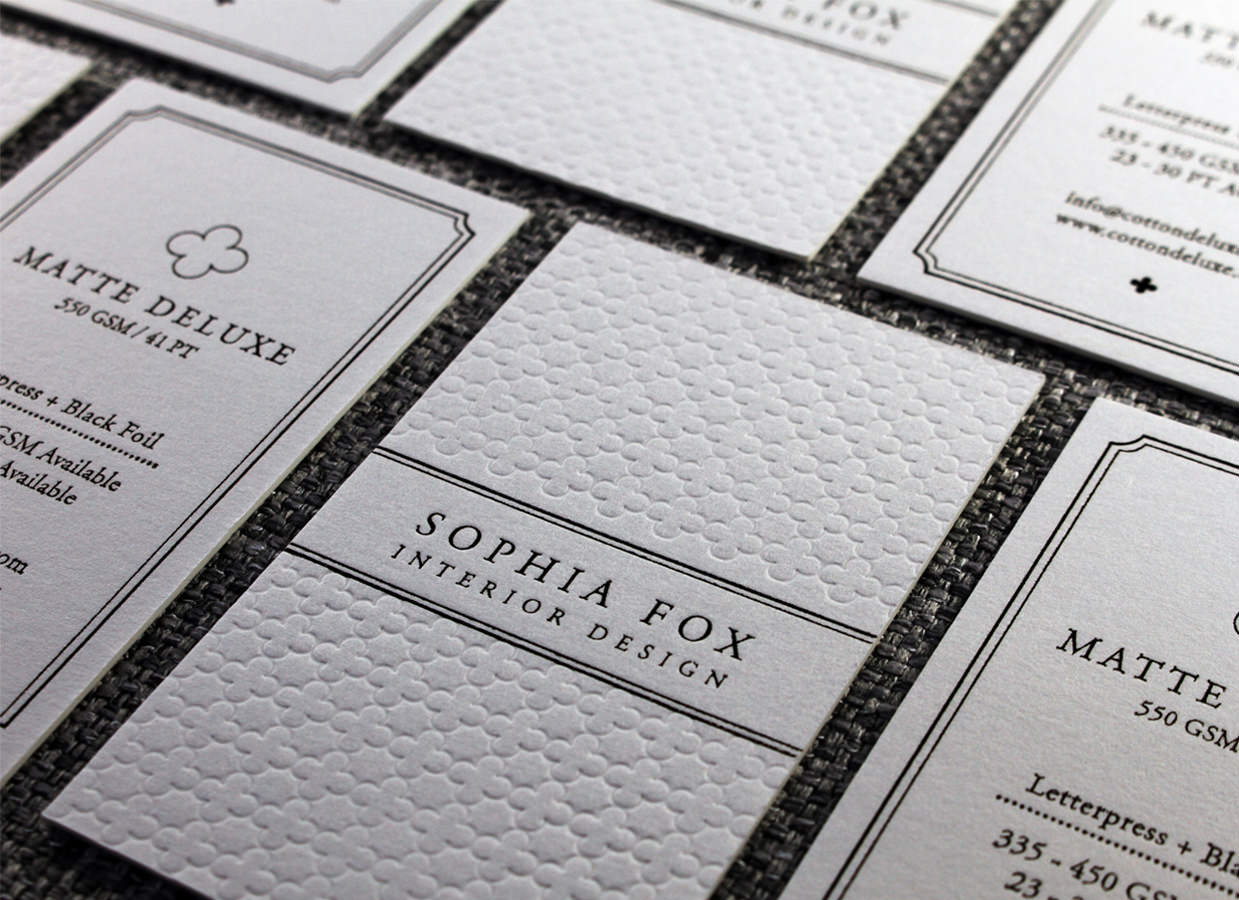 Finest Artisan Paper SELECTIONS
Our local and European imported, luxuriously thick, environmentally friendly and premium paper collection is hand-picked for letterpress as deep imprint requires soft papers with substantial weight to truly emphasise the intricacies and details of your design.
Our most loved signature papers include German imported Gmund, 100% Cotton available in a range of thickness from 300 to extra heavy 800 GSM. Our letterpress paper collection comes in variable range of natural and organic textures as well as colours and hues. Order your paper samples now to appreciate the quality of our impression and uniqueness of our paper textures we made available specifically for this printing process.
SPOT COLOURS & BLIND LETTERPRESS
The uniquely beautiful element of letterpress is the debossed imprint the coloured ink leaves on the paper. An alternative letterpress effect available is a 'blind impression', essentially accentuating a pattern or a decorative illustrative element on your card design without using inks.
The result is a transparent deboss on the paper, resulting in a multi-dimensional impression which is not only aesthetically stunning but also adds an element of design that can be felt on touch.
INKTANK'S SPECIALISED LETTERPRESS PROCESS
Bringing together deep relief plates, 100% cotton ecofriendly paper, rich ink pigments or blind embossing techniques along with extensive letterpress craftsmanship, we present you with a beautiful paper upon sight and touch.
Here at Inktank we hold ourselves to the best standards, paying attention to sharp image details and crisp definition when it comes to letterpress printing.
The method produces a beautifully tactile design and unique raised appeal and timeless aesthetic to the business card not seen in any other print technique.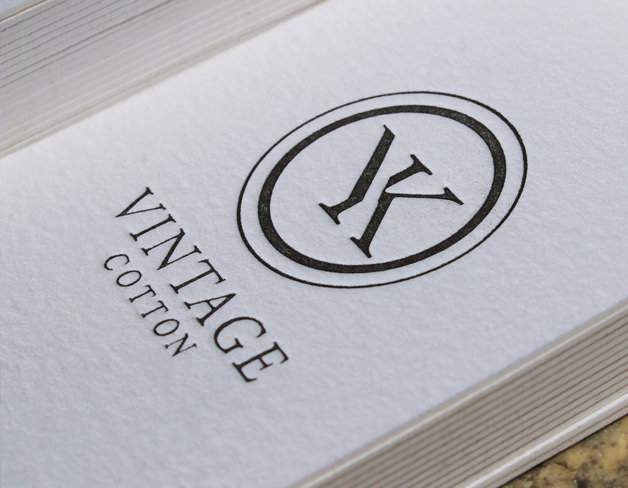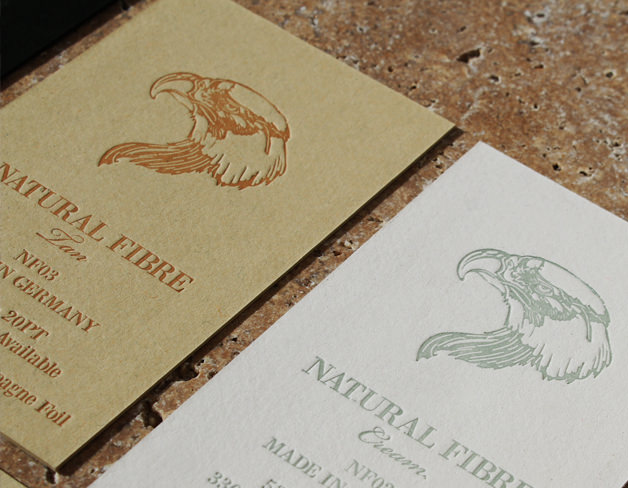 Fast printing services with Australia's largest range of paper stocks and finishes at never before seen prices. State of the art printing technologies some more text here.
With state of the art printer machines and with over 100 standard stock options, Giant is the leading option for creative agencies and print service based trade operations. Where others outsource special finishes, Giant boasts every possible finish under one roof as standard- from hot foil stamping, embossing through to state of the art laser cutting and vintage letterpress.