Raised ink printed business cards deliver that aesthetic appeal and unmatchable texture whilst promising an appealing and alluring visual impact as well as a lasting impression upon touch with its elevated features.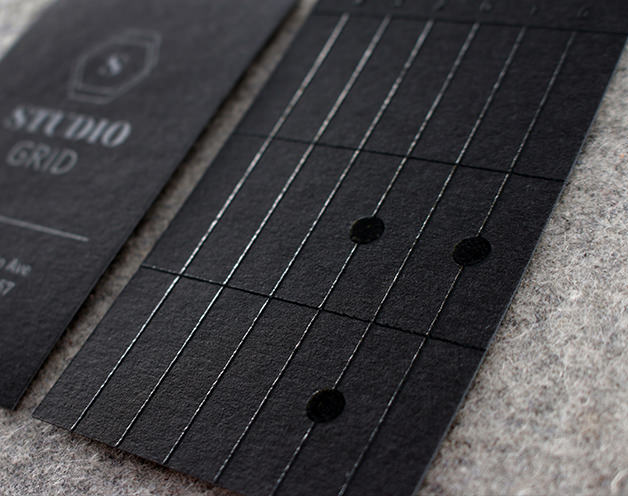 The raised lettering effect accentuates each and every detail of your design, making a bold statement with its sleek and sophisticated tactile nature. When paired with Inktank's specialty papers with unique textures and colours, this print method truly comes to life.
The raised print process delivers a product coarser in nature in comparison to other methods such as embossing, giving your cards real character.
The luxury cards are produced by bringing together powder, wet ink and heat to create the impressive raised finish. The ink is first heated and then cooled so as to allow the text to rise above the surface of the card.
RAISED INK PROCESS
The popular printing method is commonly referred to as Thermography which, together with the application of heat and a special powder during the printing process, influences the ink to rise upward from the cardstock to bring you a professional and polished business card. The powdered resin is applied to the wet ink which is then heat-infused onto the sheet of paper.
Raised ink sits on the top of the designated printed area, showcasing a mounted effect that is achieved when the sheets of paper go through a powder bath whereby thermo powder attaches itself to the wet ink.
Bringing your business information the definition and detail it requires, this method raises the finest parts of your card to the surface with sheer beauty and brilliance.
Business cards with raised lettering offer you a uniquely textured and glossy lettering and logo effect.
Order your suite of specialty paper samples perfectly matched for this delicate technique

Fast printing services with Australia's largest range of paper stocks and finishes at never before seen prices. State of the art printing technologies some more text here.
With state of the art printer machines and with over 100 standard stock options, Giant is the leading option for creative agencies and print service based trade operations. Where others outsource special finishes, Giant boasts every possible finish under one roof as standard- from hot foil stamping, embossing through to state of the art laser cutting and vintage letterpress.