Stylishly sophisticated, creative and precisely detailed & intricately delicate laser cut business cards. Laser cutting promises a sophisticated and succinct finish due to the crisp lines which truly bring out the image, patterns and text of your design.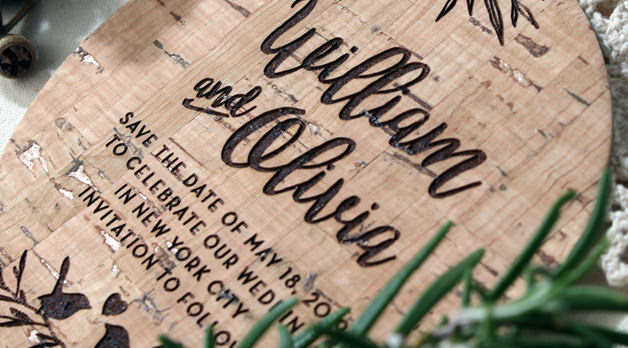 Our popular precision- cut collection allows for intricate and intensely dramatic cuts to emphasise the details of your business.
A true show stopping and stunning technique, laser cutting produces the most elaborate of designs with the highest level of meticulousness and quality. If you want something exceptionally defined yet delicate, this is your kind of business card!
Inktank utilises laser cutting as well as laser marking applications.
Laser Cutting
• The accurate cuts of this process are achieved by high powered laser beams that burn away at the material to bring you the shape and outline you desire.
• Your business card is given that premium, high-end appeal with the breathtakingly beautiful attention to detail contributed by the crisp cuts and lines.
• Laser cut business cards are perfect if you're looking to get a custom shape design and when unified with our rich foil colour range, the finished product is remarkably unique.
• Combining laser cutting with additional techniques such as paper bonding, makes for an impressive and exquisitely and exceptionally sophisticated look.
• Depending on the paper material, thickness and the detail of the laser cut, we recommend paper stock up to 19PT and less.
LASER MARKING
• Laser marking involves the use of laser beams to burn away at the material rather than to cut through it and can be used in conjunction with laser cutting.
• A non-contact process, powerful laser beams are used to laser engrave your design onto rich, textured papers
• For this laser impression technique, we recommend thick paper, ideally starting from 19PT
• Laser marking makes a perfect match with rustic and specialty papers such as our signature cork substrate
• Laser marking is used in combination with laser cutting and the combination produces a truly remarkable result
Inktank is proud to deliver you a product that exudes pure luxury and lavishness without the expensive price tag!

Fast printing services with Australia's largest range of paper stocks and finishes at never before seen prices. State of the art printing technologies some more text here.
With state of the art printer machines and with over 100 standard stock options, Giant is the leading option for creative agencies and print service based trade operations. Where others outsource special finishes, Giant boasts every possible finish under one roof as standard- from hot foil stamping, embossing through to state of the art laser cutting and vintage letterpress.