Inktank made it our mission to house only the finest collection of high-quality, extra thick and beautifully textured 2 sided business cards for you to present your clients and networking circle.
Nail that important first impression with something that entices their sight and touch. Here at Inktank, attention to detail is at the heart of everything we do, from design all the way to final finishing touches.
We proudly boast a mesmerising range of coloured papers in a variety of textures to deliver you designs that simply spells prestige.
Our team spent the last decade scoping out all corners of the globe for the most unique and elegantly captivating textured papers, so you get the best the world has to offer.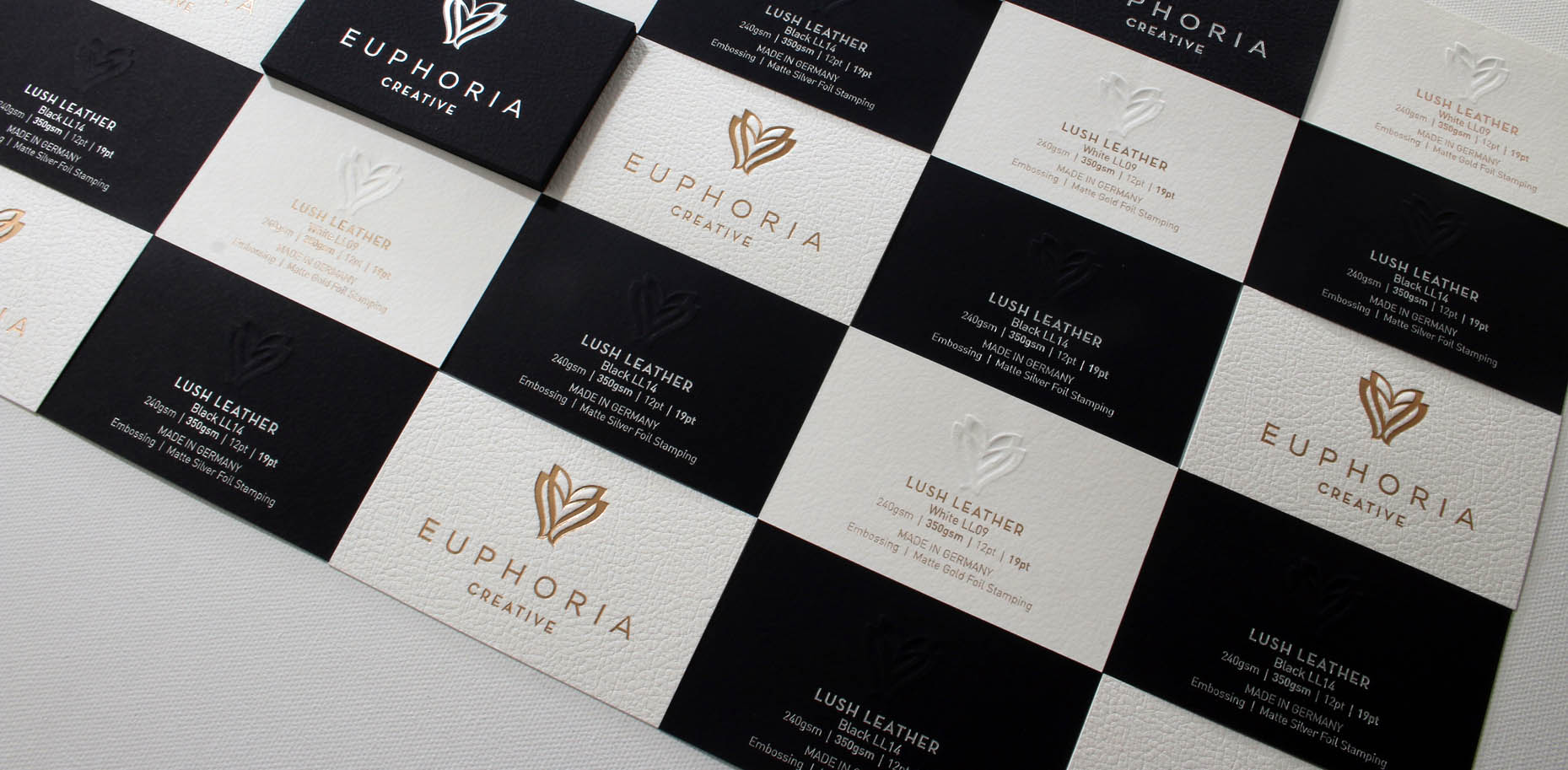 Limitless Creative Choices
You will be spoilt for choice with our vast array of textured paper choices as well as our remarkable range of colour options to complement the specific style you're looking to achieve.
From silk, linen or ribbed paper types to organically produced stock to exotic wild and snake skin-inspired patterns, we have something that will ensure your brand and business reflects your personal style and will have you stand out from the rest.
Delivering a polished, premium and professional product to promote yourself and your business, this luxe collection exudes nothing more but a touch of style and sophistication to your company details. You are given a vast arrangement of natural or textured paper types to reflect your own personality and to add a unique flair to, letting you get super creative. Extra special and a true statement piece, these luxury cards will make sure yours stand out from the rest of the pile your clients, contacts and potential customers are holding onto.
________
Special Finishing Options
For a high-end luxury business card as well as an extravagantly thicker look, the Inktank team can specially bond your selected textured paper type with others.
The print and compatible finishing techniques will vary depending on your selection, but we highly recommend the lustrous touch of hot foil stamping for the ultimate result. The glossy and fancy foil finish will leave you with an aesthetic appeal at an affordable price you won't find anywhere else in the country.
Order your sample pack online now.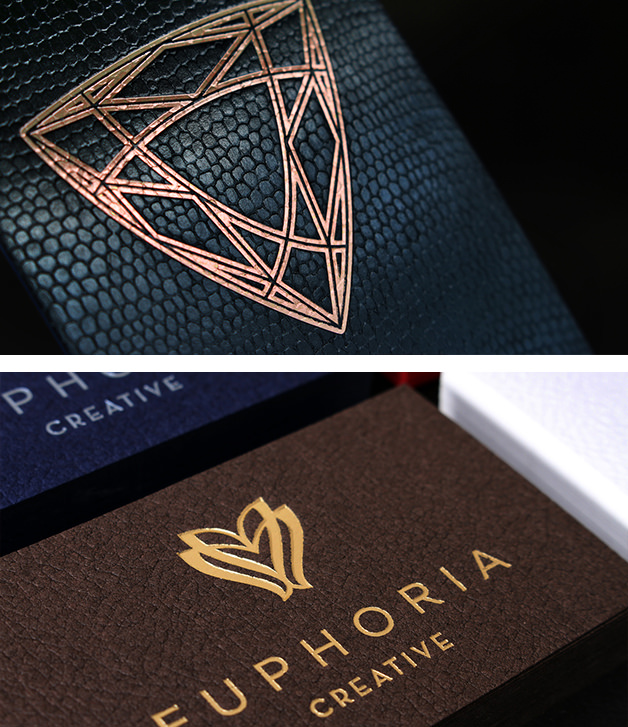 Fast printing services with Australia's largest range of paper stocks and finishes at never before seen prices. State of the art printing technologies some more text here.
With state of the art printer machines and with over 100 standard stock options, Giant is the leading option for creative agencies and print service based trade operations. Where others outsource special finishes, Giant boasts every possible finish under one roof as standard- from hot foil stamping, embossing through to state of the art laser cutting and vintage letterpress.