Our premium textured and luxury ultra-thick business card collection is for those with the finest of taste. The luxe stocks are one of highest quality and its impressive textures and thickness allows for the most beautiful finish when complemented with our most popular print methods like letterpress & foil stamping.
Inktank's exclusive and premium range of ultra-thick, high-end business cards effortlessly spell out pure professionalism and prestige.
We proudly present you with our most loved and prestigious paper stocks – including extra heavy 2mm thick, 100% cotton stocks imported from Germany.
The sheer elegance of the finely and cotton-like textured Soft Cotton stock is available in 16-38PT.
The richness and unmatchable excellence of the well-regarded Gmund paper stock is available in impressive, classy colours such as white, grey, navy and sky blue.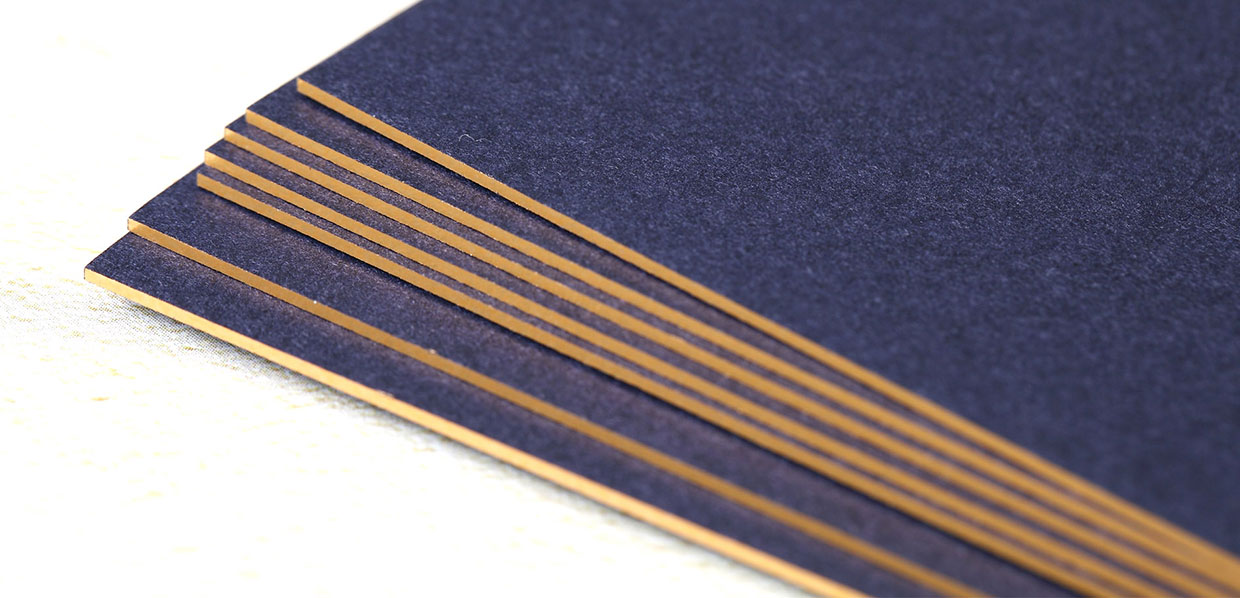 The series is praised for its smooth and natural texture, giving your business cards the perfect amount of difference and distinction you seek. We highly recommended pairing the beautifully crafted stocks with special finishes for the ultimate premium business card that will be sure to leave the ideal first and lasting impression.
If you would like to work with us to achieve additional thickness for your stationery, we can bond different paper types together for you.
See our Duplex/Triplex collection.
Our MOST Popular Extra Heavy Card Stocks
Cotton Luxe
Gloss Leather (Duplex)
Wild Skin (Duplex)
Vintage Cotton
Luxury Matte Black
Matte Deluxe
Pure cotton
Natural Fibre
Ribbed
Just Kraft
Buffalo Board
Into the Woods
If you are after a premium and prestige look to your new business cards - order a sample online now!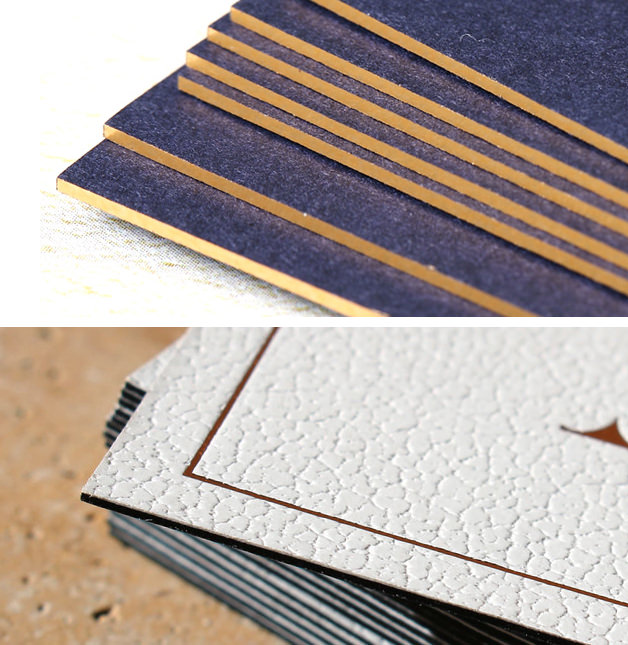 Fast printing services with Australia's largest range of paper stocks and finishes at never before seen prices. State of the art printing technologies some more text here.
With state of the art printer machines and with over 100 standard stock options, Giant is the leading option for creative agencies and print service based trade operations. Where others outsource special finishes, Giant boasts every possible finish under one roof as standard- from hot foil stamping, embossing through to state of the art laser cutting and vintage letterpress.